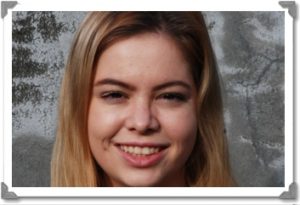 Jean is an actor, director and singer from Trail, B.C who is currently living in Victoria, B.C.
where she'll be entering her second year of the two-year diploma program at the Canadian
College of Performing Arts. At 20 years old she directed a production of The Rocky Horror
Show and choreographed a production of Spamalot that same year.