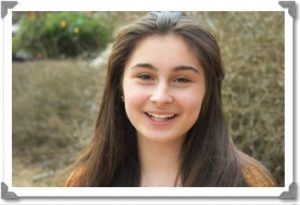 Rhythm is thrilled to be back for a second summer with the Gold Fever Follies…even if it's
currently on hold until NEXT summer! She is excited to be choreographing the show with a
lovely castmate! Rhythm is a student at Mount Sentinel Secondary where she attends their
Performance and Media Academy. She is in an audition-only choir and takes dance classes with
Stelio Calagias. She has worked with the amazing Heather Shippit, Lucas Myers, Bessie Wapp
and Martina Avis in theatre, and intends to pursue acting after graduation. Her recent theatre
credits include Grimm Tales (Mt Sentinel Theatre Dept), The Big BOOM Theory (GFF), and
Alice In Wonderland (Mt. Sentinel Academy). She looks forward to the day when she can once
again share the stage with such a great cast.